THE TRUTH WILL SET YOU FREE

OR SO THEY SAY!!!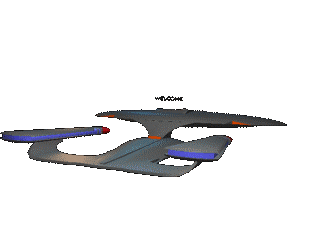 COME ALONG AS WE EXPLORE CYBERSPACE FOR STRANGE ANOMALIES ON THE MOON, MARS, OUR SUN, IN OUR SOLAR SYSTEM AND EVEN HERE ON OUR OWN BEAUTIFUL EARTH. WE'LL LOOK INTO THE FACE ON MARS AND EXPLORE THE POSSIBILITY THAT DATA WAS ALTERED TO SUIT THE PURPOSES OF CERTAIN GROUPS WITHIN THE SPACE AGENCY RESPONSIBLE FOR REPORTING TO THE MASSES. WE'LL EXPLORE STRANGE STRUCTURES ON THE MOON AND MARS. WE'LL LOOK INTO IMAGES RETURNED FROM SOHO OUR DEEP SPACE OBSERVATION POST THAT KEEPS TRACT OF THE SUN AND ANYTHING IN ITS VICINITY, WE'LL EXPLORE THE POSSIBILITY THAT THE GOVERNMENT CAN AND IS ALTERING WEATHER PATTERNS WITH A UNIT CALLED HAARP, IS IT POSSIBLE TO TRAVEL THROUGH TIME AND SPACE TO VIEW PAST OR FUTURE EVENTS, THE GOVERNMENT AND NUMEROUS LARGE CORPORATIONS ARE BANKING ON IT. WE'LL TRAVEL TO PSI TECH A COMPANY THAT IS IN BUSINESS TO DO EXACTLY THAT. ALL OF THE AUTHORS ARE KNOWN SCIENTIST'S AND NOT HOAXERS, MOST OF THE DATA AND IMAGES COME FROM GOVERNMENT SOURCES AND WILL SHOCK YOU. BELIEVE ME YOU WILL ASK THE SAME QUESTION AS I DO, WHY OUR WE KEPT IN THE DARK?
THERE CAN BE BUT ONE ANSWER!!!!

TO RETURN TO THIS PAGE AFTER VISITING OUTSIDE SITES, CLICK YOUR RIGHT MOUSE BUTTON AND CHOOSE BACK OR CLICK THE BACK BUTTON IN YOUR BROWSER






TO THE MOON
ON TO THE FACE ON MARS
TO THE SUN
ON TO HAARP
ON TO PSITECH

YOU WILL NEED THE REAL PLAYER PLUG IN FOR SOME INTERVIEWS. TO GET YOUR FREE REAL AUDIO PLAYER CLICK ON THE REAL AUDIO ICON
last updated on 1/09/2005